Categories:
News
|
0 comments
Xbox 360 Finally Has A Wii
The NPD group in the States has announced that on the back of the all conquering Halo 3 the Xbox 360 has finally managed to outsell the Wii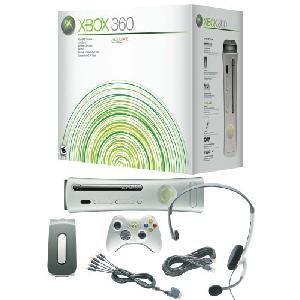 finally, be it for only the month of September.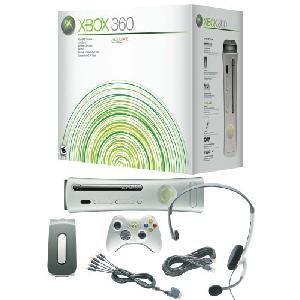 The Wii managed to sell 501,000 units for the month of September with the Xbox 360 managing 528,000. You may point the finger at the fact the Wii had literally no games released during September and still managed to not be far behind the 360's sales but that would just be being cynical. Microsoft though I am  sure must be very happy with themselves. I reported on the incredible sales figures for the all conquering record breaking Halo 3 last week and not surprisingly it was the number 1 title for September in the States but Nintendo managed 2nd and 3rd place with WiiPlay and Zelda: Phantom Hourglass on the DS respectively.
EA Wants One Platform
EA's Gehard Florin execuctive VP and general manager of publising has been waxing lyrical on his and EA's vision of having just one platform to develop for. He stated "we want an open, standard platform which is much easier than having 5 which are not compatible". It is just a dream though with Florin estimating it would be another 15 years or so before the industry moves beyond the current dedicated console model of doing business. Analyst Nick Parker however brings up the point that it is the competition between the hardware manufacturers that drives technology forward even though its not as efficient as developing for a one platform model would be. He goes futher though envisaging that a one platform model could be like a boiled down PC with a hard drive, Wi-Fi connection and game engine. He goes further saying "there could be a Nintendo Channel, Playstation Channel and Xbox Channel on your set top box". I personally think its a nice idea that has been discussed before and could increase creativity in games design as developers would have more time and lower costs. It would also bring down prices for the customer, but I just do not ever envisage it happening. Although there are rumours doing the rounds concerning EA cosying up with Microsoft, (and they are just rumours) in the wake of the Bioware and Pandemic purchase and eyeing up the Xbox division so you never know, fingers crossed hey.
Capcom Finally Announces Street Fighter 4
Again apologies for this story being a bit late but it had to posted it is after all a new Street Fighter game. At their annual press event Capcom have announced a whole batch of new games. The real standouts on the list though are the newly annouced Street Fighter 4 and a new version of retro classic Bionic Commando. There were no concrete game details or possible release dates on Street Fighter 4 but they did show a rather flashy looking video which you can watch here http://www.youtube.com/watch?v=MZP3WYiOncI. Bionic Commando is well under development with a distinct looking westernised spin on the old classic and is being developed by Grin Studios. Also announced was a PS3 port of the Xbox 360 and PC's Lost Planet which will include all the extra content that has been released for both the 360 and PC. 
Another Version Of The 360 On The Way?
Rumour has it that Toshiba and Microsoft are in discussions about releasing a new version of the Xbox 360 that will have a built in HD-DVD drive. The insiders at Toshiba state that the new unit is being developed in the wake of the 360's standalone HD-DVD add on not selling well and the PS3's sales driving the Blu-Ray market. Apparently Toshiba see's the new device as being critical to the success of the HD-DVD market. The new device will apparently have extensive Wi-Fi capabilities built in, a  larger hard drive and will be marketed as a entertainment hub. The same source at Toshiba also says its a possibility that a version of the new device will be sold under the Toshiba name. My only concern is the number of different versions of the same machine possibly beginning to confuse the buying public. I know its all just rumour and speculation but its very interesting and I will be watching this one like a hawk and we will report it at the first point of anything concrete happening. If you want to read more look here www.smarthouse.com.au/Gaming/Console/P4G5C3U2?page=1