Rockstar's DLC comes to disc.
This release see's the completion of the biggest deal for downloadable content (DLC) yet seen. Microsoft reportedly paid Rockstar $50 million for the exclusive rights to, two pieces of DLC for uber seller GTA IV. This disc comes with both episodes of DLC  as a standalone package at a reduced RRP of £34.99 (it can be brought for as little as £24.99 on some online retailers) So did Microsoft get their monies worth? I think so! I do not know any PS3 owning GTA loving friends that are not green with envy over these two games and most are considering buying an Xbox 360 on the strength of these alone. And that surely was Microsoft's aim to ram in the point that 2008's  biggest release of the year was going to be a longer and more fulfilling prospect on their box of magic tricks.
Both episodes tell different stories that are woven through the course of the GTA IV 'Niko Bellic'  story but are totally unique. Although completely separate they do allow you to see some of the key points of Niko's story from a different view-point and even tie up a few loose ends , in particular the story of the Diamonds.
We will start with the first episode of the package this being "The Lost And The Damned". I won't dwell too long on this part as it has been out as DLC since March this year and most would have played it by now. But in the interest of those that have not,  it  tells the story of Johnny Klebbitz deputy leader of motorc
ycle gang "The Lost" and his struggles with his deranged drug taking brother and leader Billy.  Billy has just been released from jail and is hell-bent on breaking the peace between their rival gang that Johnny has worked so hard to attain in his absence. What follows is between 7- 8 hours of gameplay with Rockstar's trademark cracking dialogue and plenty of violence. Not much new is added gameplay wise apart from some new weapons  and vehicles, the star of the show being the explosive Grenade Launcher.
The second episode titled the "Ballad of Gay Tony" places you in the shoes of Luis Lopes bodyguard and business partner of titular gay nightclub impresario Tony Prince.  What follows is different to both the original GTA IV and the first episode's story. Different because gone is the more sombre, serious realistic style of game that GTA IV ushered in and back is the trademark GTA loud brash fun. It would seem that the club land setting has allowed Rockstar to let rip as the missions in TBOGT are so far removed from the previous ones it is a God send. From h
aving to steal a military helicopter and a train carriage through to throwing an internet Blogger called the Celebrinator out of a helicopter and diving after him to catch him, the emphasis is most definitely back to fun fun fun. The game manages to add more than TLATD such as, Base Jumping, club management, Triathlon style races and heaps more weapons and vehicles. There is even a very amusing dance mini game where you and your fellow clubbers do the bus stop and if you do this perfectly you will be rewarded with a treat from a lovely lady.
The story telling takes a bit of a back seat compared to GTA IV and TLATD because of the added over the top missions and other gameplay features,  but you will be having so much fun you would be hard pressed to notice this. Despite the slightly lacklustre story this time round there is a real star turn in the form of Omad Djallili as the mega r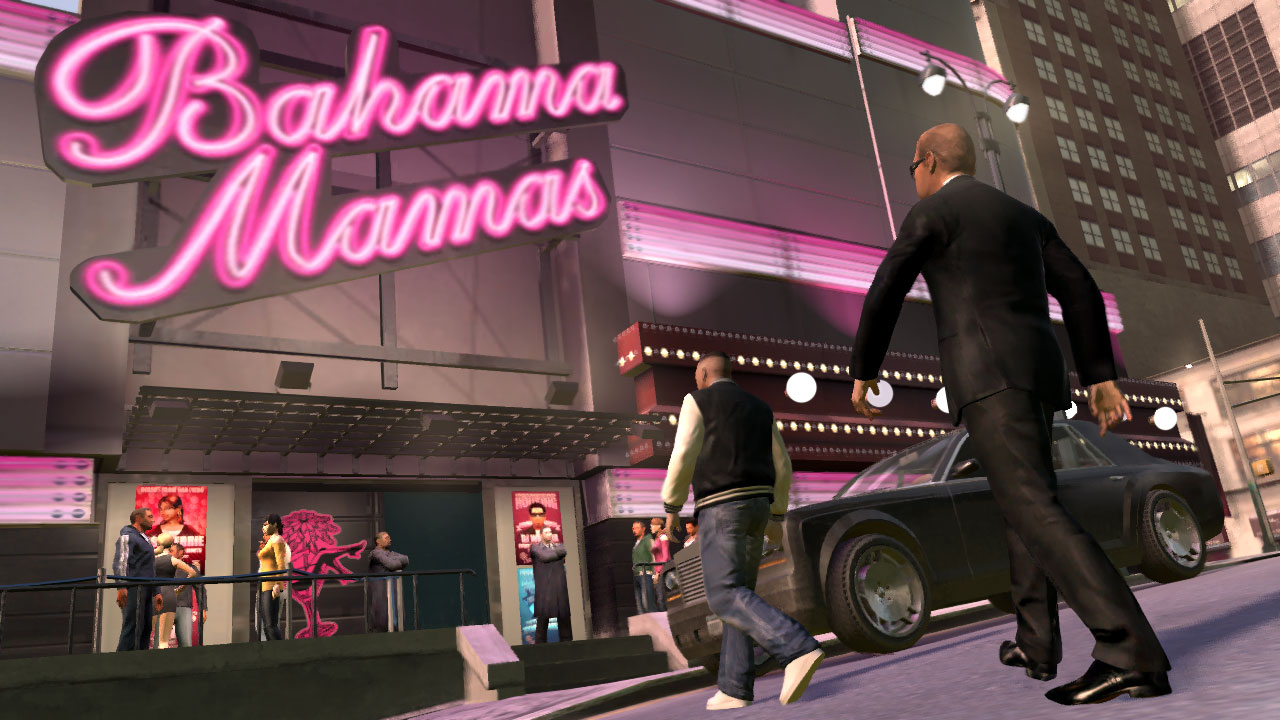 ich Yusuf Amir, a gangster rap loving  Arab who is trying to prove to his father he is a business man and not a Cocaine snorting, whore fucking idiot. Obviously though he is a complete idiot and he provides some real proper laugh out loud moments.
GTA as ever is a far from perfect experience and the graphics engine is starting to look a bit tired. The animation now looks a little ropey when compared to its more recent competition.  And the gameplay, with the slightly dodgy aiming and cover system included, is not for everyone. But as ever the games has it's fans which I am proud to say I am one of and this is because of the real star of the show which of course is Liberty City itself. Try as much as others have nobody out there can create a real living breathing city in the way Rockstar can and I have to salute them. A complete recreation  and copy of  New York City is incredible and a programing milestone. And being able to play through 3 stories and see the city from a slightly different perspective each time is a testament to the developers huge talents.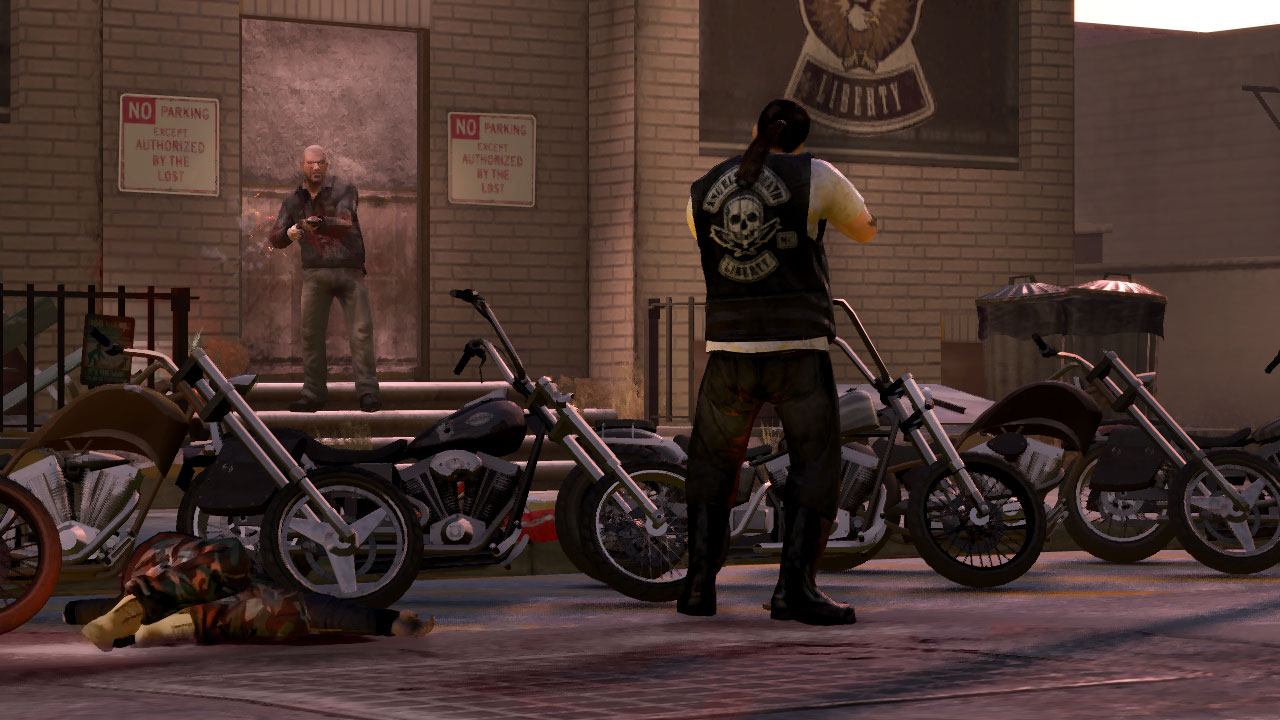 When you consider both episodes add about 7 – 8 hours of gameplay and are both available as DLC is very impressive. Even more impressive when you consider the price.  Both can picked up as DLC for 1600 points (£13.60) each if you own GTAIV and for sub £24.99 on the standalone disc at various online retailers if you don't.  In short there really is not a lot to dislike if you are a GTA fan then both episodes come highly recommended from me especially the over the top thrills to be found in the 'Ballad of Gay Tony'. Roll on the sequel wherever it is going to be, Vice City is being mooted but I would dearly love it to be London again.
Rating 8/10