Categories:
News
|
0 comments
All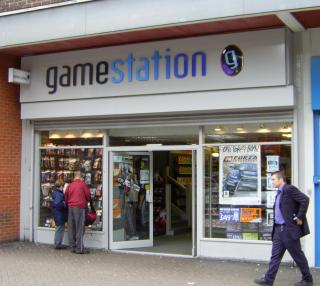 Gamestation's Christmas' Come at Once
In news that is a little surprising, or rather boring depending on your point of view, Ganestation has announced that it is going to be opening twelve new stores in the UK prior to Christmas. Even with uncertainty still hanging over its head over the Competition Commission's investigation into Games purchase of the franchise, it seems that Gamestation is still willing to splash the cash. The store also said that it would be running the hugely successful ad campaign "Fat Chris!" again. A new flagship store will be opening in Hull and will instantly become the second largest dedicated video games store in the country.
Microsoft Get Their Halo's In A Twist!
Microsoft moved quickly to stop some stores breaking Halo 3's street date. A practice adopted by smaller independent retailers to guarantee sales has long been a pet hate of mine, but an equally understandable one. However this time it seems that both Argos and Comet broke the street date due to "admin glitches." Microsoft's FBI-like spy network shut down the leek after only 24 games had been released. I am sure over the hundreds of millions of pounds that have been amassed by Halo 3 so far that 24 games being released ahead of the street date isn't really going to cause them to much of a headache. (See Independant Retailers Feature.)
PSP Gets Slimmer As Sales Getting Fatter
Finally some good news for Sony. After the release of the new PSP Slim & Lite (Catchy
name I am sure you will agree.) Sales of the handheld have jumped four times that of what they were previously and are set to "Put the PSP brand back on track." With titles such as the excellent looking and affordable Sat Nav package Go! Explore; instant messaging software Go! Messenger and the video on demand service Go! Video, the PSP is looking now much more like a viable proposition than before.